Birth Record (Trascrizione) in Italian Birth Registry
A child born both to Russian and Italian citizens may acquire two citizenships, Russian and Italian. If a child is born in Russia, it would make sense first to acquire citizenship of the Russian Federation. It will then be necessary to undergo a "trascrizione" procedure through the Italian Embassy, a procedure to record information on child's birth in a civil registry of a commune at the residence of an Italian parent in Italy.
For a start, parents have to obtain a birth certificate with a Civil Registry Office at the residence of a mother or a father who is a Russian citizen, and get an Apostille affixed thereon with an Archive of City Civil Registry Offices. It should be noted that an Apostille may only be affixed on original civil registry certificates at the place where the documents are issued (that is, in the city where the certificate is issued).
Then the certificate with an Apostille has to be translated into Italian and such translation must be certified with the Italian Embassy within a month of child's birth (if such time limit is not complied with, a fine may be imposed on an Italian parent; however, it has not yet happened in our practice).
Due to the fact that Law & Word Company is accredited as a translation agency to the Italian Embassy, we can provide a translation into Italian and have it certified with the Embassy as quickly as possible. After that, you have to submit documents for a "trascrizione" procedure to the Embassy and acquire child's Italian citizenship (with obtaining an internal passport accordingly).
The following documents are to be submitted to the Embassy for a "trascrizione":
an original birth certificate with an Apostille and a translation thereof certified by the Embassy;
an Italian parent's passport;
a completed application for a "trascrizione".
Simultaneously, a request to register a child in AIRE (Anagrafe Italiani Residenti all'Estero), the Registry of Italians Residing Abroad, may be submitted. A child should be registered in such registry if its Italian parent is registered therein. When completing an application for a "trascrizione", it must be borne in mind that the child's patronymic will be stated as its middle name in Italian documents. Before a "trascrizione" is effected and a passport is obtained, you should state whether such recording is undesirable.
A child will need two passports to go outside the Russian Federation, an Italian passport and a Russian passport for traveling abroad. Such passport for traveling abroad is issued by a department of the Russian Federal Migration Service. An Italian passport may be obtained with the Italian Embassy in Moscow. An application for a child's Italian passport is completed by an Italian parent; however, a parent who is a Russian citizen is required to be present at the submission, since he/she must confirm his/her consent that a child is granted Italian citizenship. If a child is born in Italy, an application for Russian citizenship has to be submitted to the Consular Department of the Russian Embassy.
The process for acquiring Russian citizenship as the second citizenship is more complicated in the Russian Federation, because if the countries have not entered into any related international treaty (there is no such treaty between Russia and Italy now), then the renunciation of existing citizenship is required to acquire Russian citizenship as set out by legislation.
Some sad events are quite often in our practice when mothers who are Russian citizens residing in Italy neglect to acquire child's Russian citizenship. As a result, where conflicts arise with the child's Italian father, they find themselves in an almost hopeless situation when they cannot take a child having no Russian passport to Russia without its father's consent and an entry visa, and cannot stay in Italy with the risk of child being removed from mother and delivered to father by Italian court order (even if its mother has Italian citizenship!).
Issues related to documents obtained for children from such marriages should be considered with seriousness and foresight. We recommend that you get detailed advice on marriage and family matters both from Russian and Italian lawyers. Thus, being very well informed in the national legislation, you will be able to make a carefully considered and balanced decision and protect themselves against very serious problems thereafter which include the impossibility to see your little child any more.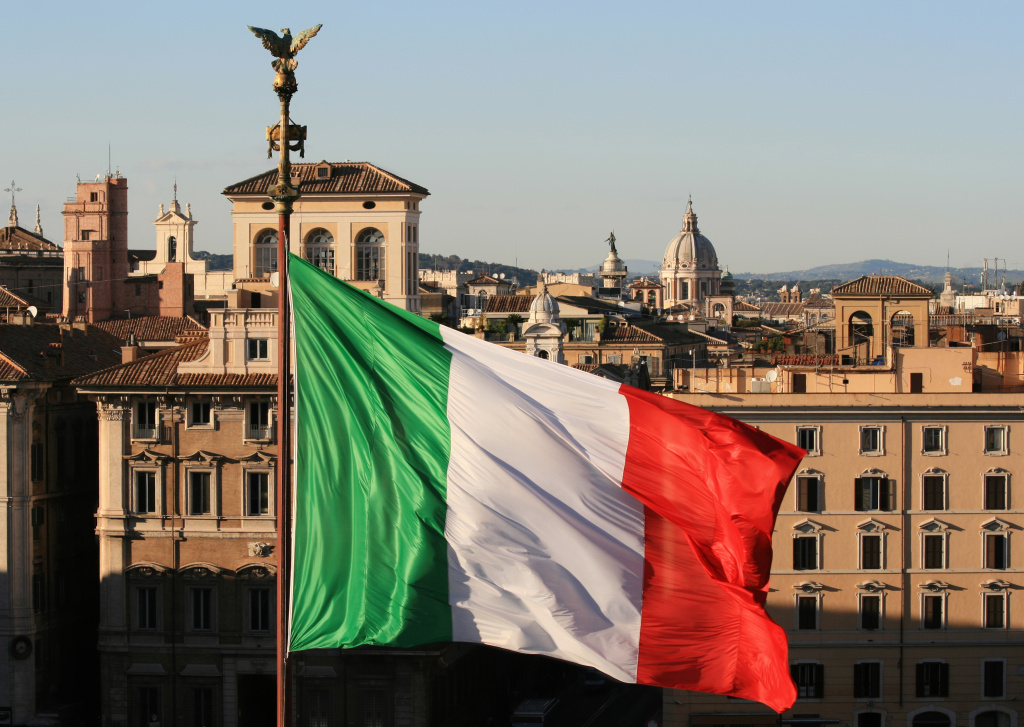 Questions for a lawyer