Obtaining Apostilles on Diplomas
Everyone who's needed an apostille stamped on their diploma, credentials, or academic record before knows that the time period for obtaining it is around 45 calendar days. When we accept an order to obtain apostilles for education documents, we encounter an obvious surprise: "Why does it take so long? Can't you do it any faster?"
The issue is that the procedure for obtaining an apostille takes place in multiple stages whereby the filer doesn't actually see most of the stages.
How does one get that stamp on a document? The procedure sequence for getting education documents confirmed takes place as follows:
a power of attorney, an application, and other documents are received from the filer;
the documents from the filer are checked and registered;
information is checked on the federal documents register that the documents are in the state-approved format;
a request is sent to the education institution or organization;
a response to the request is received (see the attached scan);
a decision is made either to confirm the authenticity of the document or refuse to confirm it (see the attached scan);
the confirmation is registered in the federal database and an apostille number is obtained;
the technical processing of the apostille takes place;
the document is issued (sent) to the filer with an apostille stamped on it.
As you can see, one of the required steps in obtaining an apostille stamp is checking that the filer in fact studied at the educational institution and that the educational document provided for apostilling was indeed issued to them. For this reason, an apostille stamp cannot be obtained in just a few days, at least right now while there is no unified electronic database for issued education documents.
Sample of an apostille on a university diploma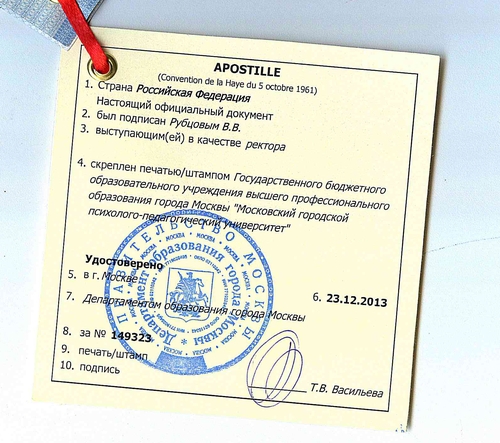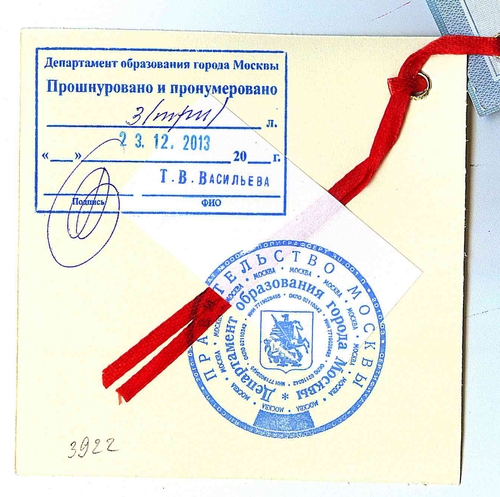 Sample of a confirmation that the higher education institution issued the diploma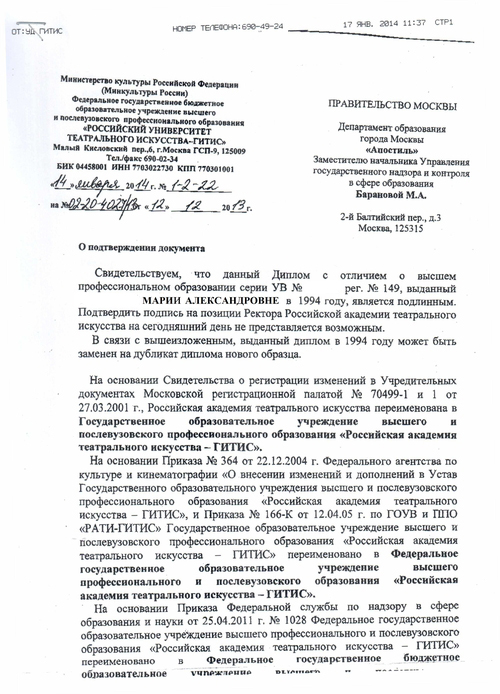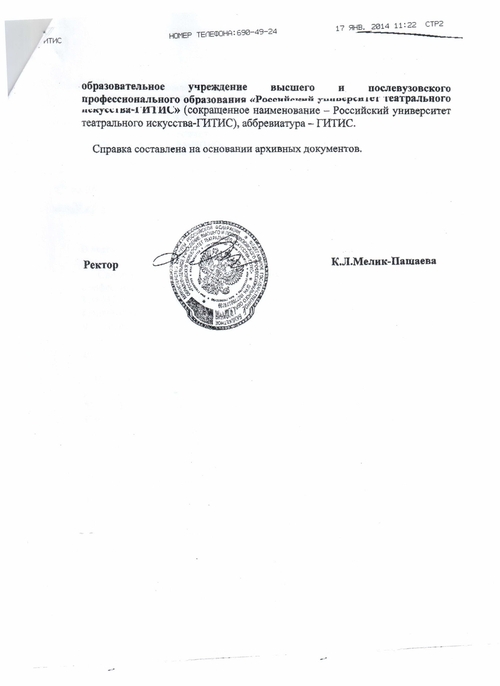 Sample of a refusal to stamp an apostille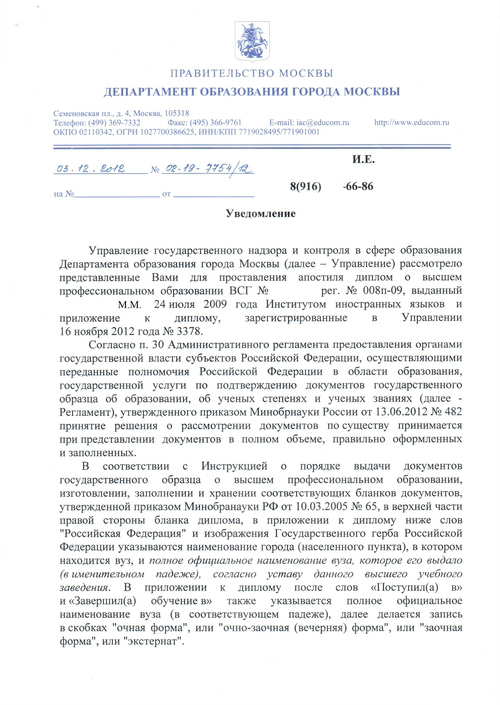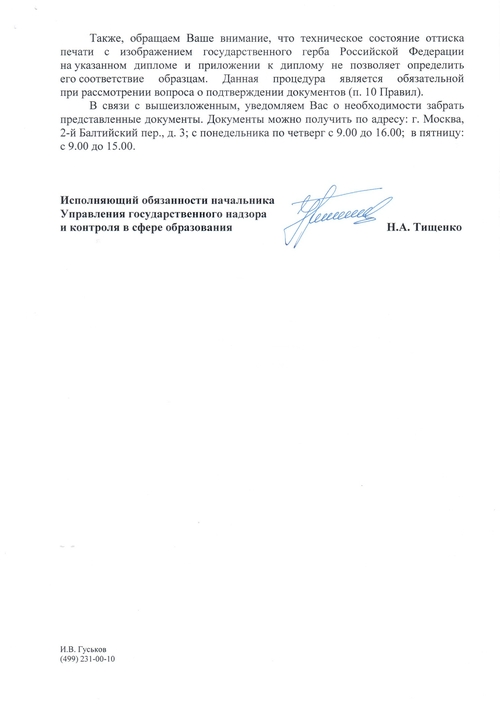 Questions for a lawyer