Dichiarazione di valore for Italy
Italy is the only country we know of, for which Russian education documents must be obligatorily subject to a certain special procedure known as dichiarazione di valore.
Dichiarazione di valore entails a separate document stapled by the consulate along with a copy of the Russian education document and a translation of it into Italian. In this declaration, the consulate indicates that the education received in Russia meets Italian educational standards, as far as the amount of years students study in Russian schools or at university differs from that of Italy.
After graduating, let's say a regular high school in Russia and you're planning on continuing your education in a college in Italy, don't forget to have a dichiarazione di valore done ahead of time of your high school record and its attachments. An integral part of this procedure is the certification of the correctness of a copy of the originals of the documents and certification of the correctness of the translation provided. We complete translation from Russian to Italian and Italian into Russian ourselves, since all the Consulate does is certify the correctness of the translation presented to them for examination!
In any case, always be sure to double check the requirements for documents that need to be processed in the institution in Italy for which you are preparing them, for example: an Italian university. As a rule, if you are going to continue your education there, you will definitely have to do a dichiarazione di valore.
We also work with the Italian consulates in all the former Soviet republics!
Attention: in order to do a dichiarazione di valore of Russian education documents for Italy, you're going to have an APOSTILLE stamped on the originals of each document. We can help with that too!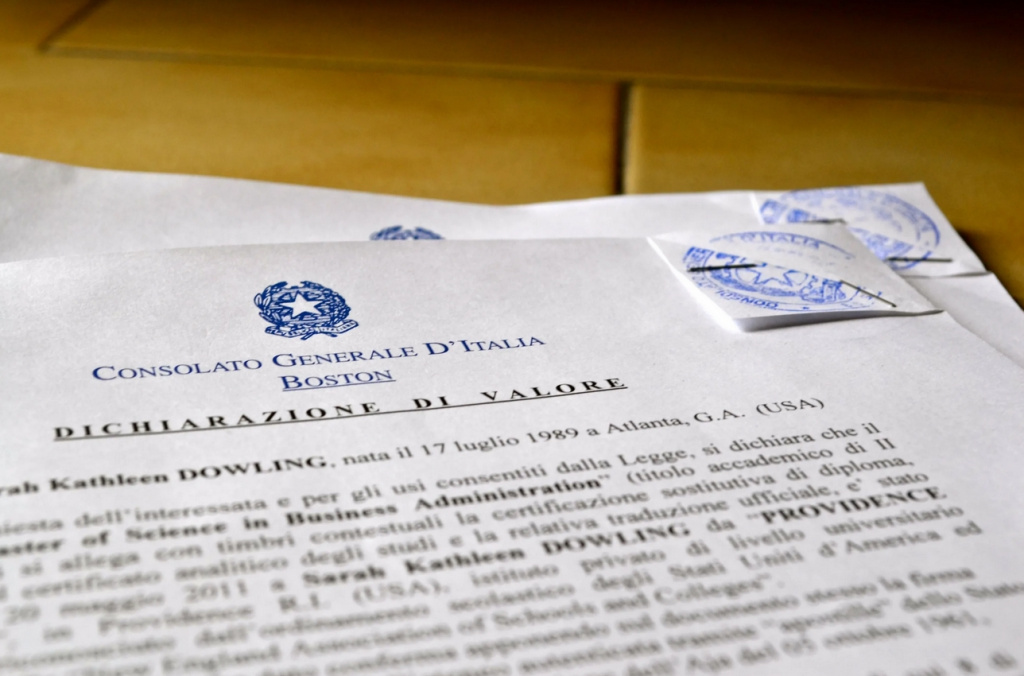 Questions for a lawyer